2PM, who came back with the third official album 'GROWN', had an after-party with their fans in Itaewon, finishing their promotion in Korea they started in two years. The six members of 2PM prepared a very special time for over 350 Hottest members from Korea or Asian countries who came to the party. Shall we go to the exciting party with 2PM?
Shall we take a look at what the six memebers are doing together with Hottest in the heat hotter than the summer sun?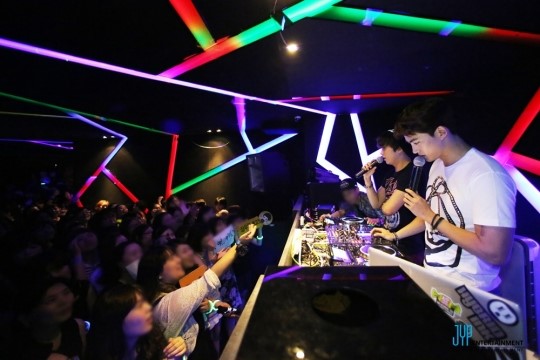 Woo-young and Taec-yeon became DJs. This may be your first time to see them DJing, right? Scream, everyone, to the nice music played Woo-young and Taec-yeon!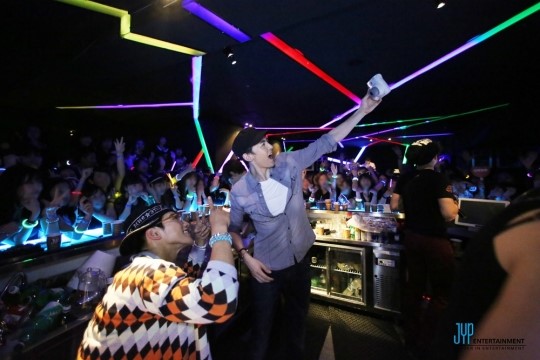 At the bar, Jun. K and Nickhun are taking pictures to keep the happy moments with Hottest. Anyone who wants to take a picture with Jun. K and Nickhun, please do the V finger sign.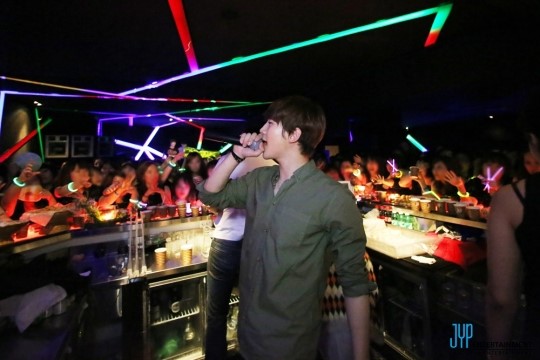 Jun-ho, excited together with Hottest, gave a surprise performance. Can you feel the fever of the club?
http://group2pm.blogspot.com/2013/07/starcast-2pms-special-after-party.html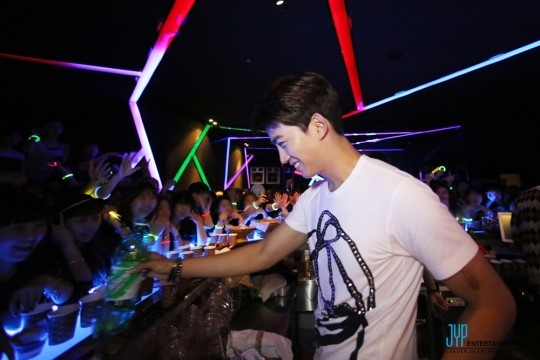 Taec-yeon turned into a cool bartender! What would you like to drink? juice, coke, or soft drink? Just say it. Today's beverage is on me!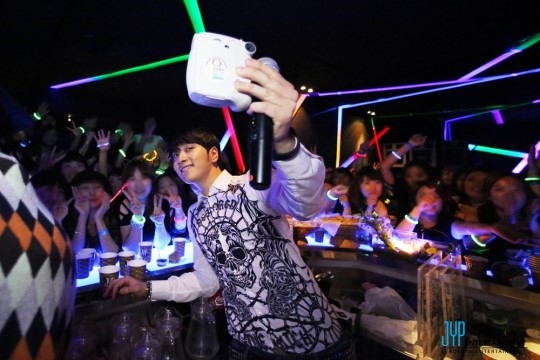 Chan-sung is busy taking pictures of himself with fans. He is saying 'Kimchi' with a big smile on his face with Hottest!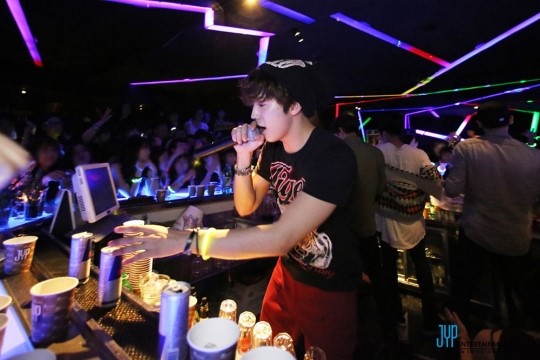 The impromptu performance of Woo-young excited all the more together with Hottest is going on. He gave a cool moment undiscovered on stage as a present to Hottest.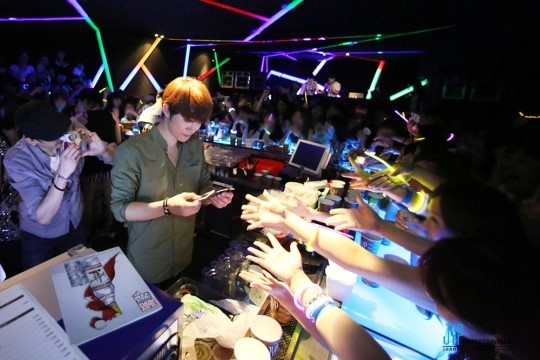 "Which picture should I give you?" Jun-ho looks serious while he is thinking which picture to choose for Hottest. He cannot hide the grin around his mouth, though.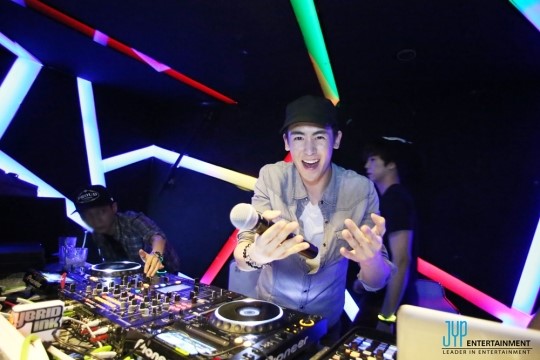 This is today's DJ Nickhun. I will play cool music to set the mood for this moment spending together with you! Are you ready to have fun? Let's go~!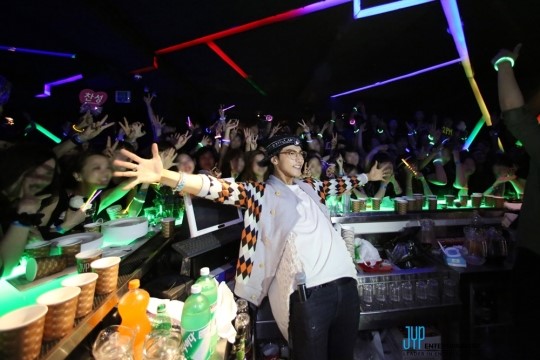 This is the lovely moment of Jun. K and Hottest! I will hug all of HOTTEST! Can you see the happy smile of Jun. K embracing all the love from fans?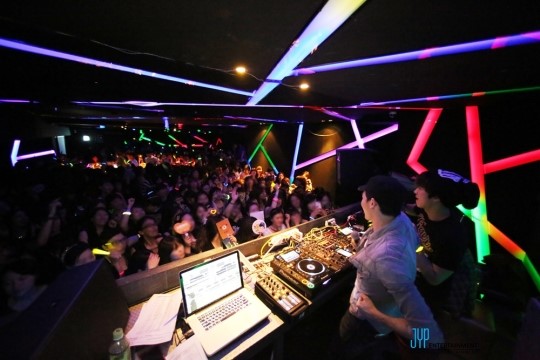 In a club where luminous bracelets given by 2PM are glowing in the dark are cool DJs Nickhun and Woo-young. We are happy to have another exciting memory with our fans! We are on cloud nine today!.
Photograph=JYP Entertainment
via
http://m.star.naver.com/2pm/news/end?id=1254634