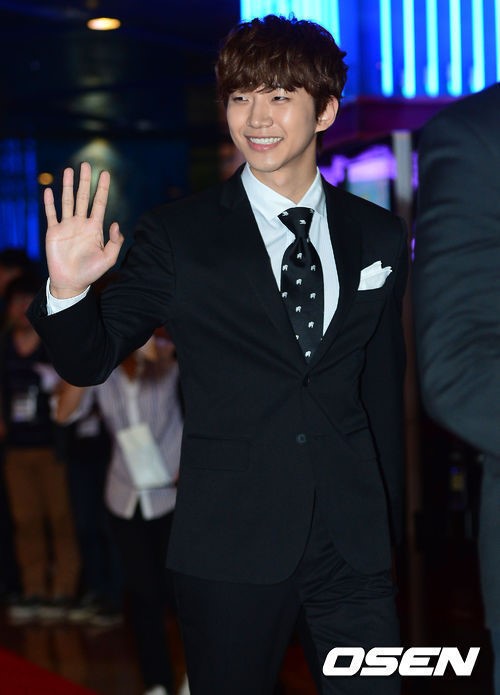 [OSEN=Hwang Mi Hyeon] 2PM member Junho took the number one spot in Japan's biggest ringtone service website.
On the 1st, Junho's title song "Kimi no Koe(Your Voice)" from his soon-to-be released mini-album was made available on Japan's ringtone site, Chaku Uta. Immediiately upon being made available, the song became number one, proving how high expectations are for Junho's solo activities.
"Kimi no Koe" is Junho's solo debut album in Japan. In addition to performing, Junho produced all the songs on the album. The album shows Junho's skills as a singer-songwriter who can express his own colors through a variety of different genres. Junho's musical maturity as a producer is also proven as he participated not only in the musical aspect but also in the music video, album jacket and choreography for the album.
http://group2pm.blogspot.com/2013/07/2pm-junho-takes-number-one-spot-in.html
Junho's solo album "Kimi no Koe" was available for pre-sale order starting late May and it hit the number 1, 3 and 7 spot in Tower Records pre-sale order chart.
Junho will be continuing his concerts starting on the 9th in Sapporo and moving on to Fukuoka, Osaka, Nagoya and Tokyo.
goodhmh@osen.co.kr
[Copyright ⓒ 한국 최고의 스포츠 엔터테인먼트 전문 미디어 OSEN(
www.osen.co.kr)
제보및 보도자료 osenstar@osen.co.kr 무단전재 및 재배포 금지] [
http://m.star.naver.com/2pm/news/end?id=1253687
]