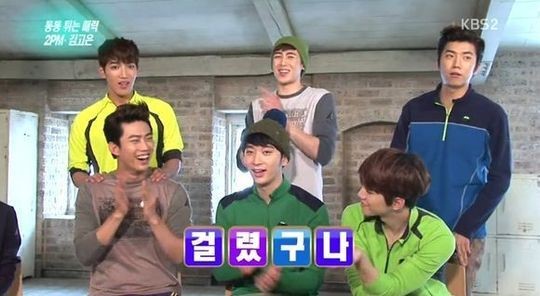 [OSEN= Jeon Sun Ha] Nichkhun pointed at Jun.K when asked to pick a member who should get a girl friend in the near future.

In KBS 2TV 'Entertainment Weekly' aired on 25th, Nichkhun said, "Jun.K writes many songs, but most of songs are so sad."
He added, "He was my pick to the answer since I want some bright songs from him." He wished Jun.K would get a girl friend soon.
Meanwhile, Taecyeon got the hilarious honor of being chosen as the most immature member. The fact that he jokes around much was the explanation for the pick.

sunha@osen.co.kr


[Copyright ⓒ 한국 최고의 스포츠 엔터테인먼트 전문 미디어 OSEN(www.osen.co.kr) 제보및 보도자료 osenstar@osen.co.kr 무단전재 및 재배포 금지]